Share
Windows 11 Upgrade from Windows 10 - A Free Upgrade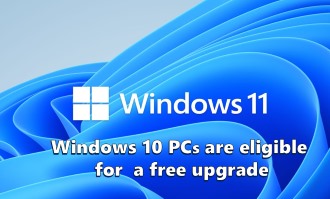 Upgrade to the New Windows 11 OS, Microsoft
Is Windows 11 a free upgrade?
As Microsoft has released Windows 11 on 24th June 2021, Windows 10 and Windows 7 users want to upgrade their system with Windows 11. As of now, 

Windows 11 is a free upgrade and everyone can upgrade from Windows 10 to Windows 11 for free.
How to upgrade from Windows 10 to Windows 11 for free
Microsoft's free Windows 11 upgrade from Windows 10 is now rolling out. Microsoft is starting to offer the free upgrade Windows 10 to Windows 11

You can simply go to the system updates section of your existing windows and search for a new update.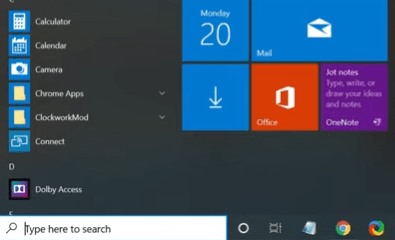 Step 1: Go to the Start menu and type Settings and open settings page.
Step 2: Now click on the "Updates and Security" option from the settings page.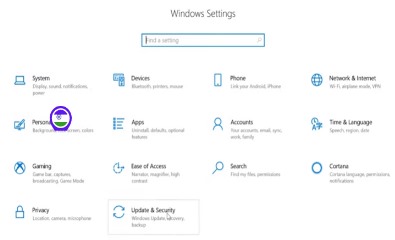 Step 3: Windows update page will Open. Click on the Check for Updates button.
Step 4: windows will show multiple updates and you can select which update you want to install.
Step 5: Go through the detected updates.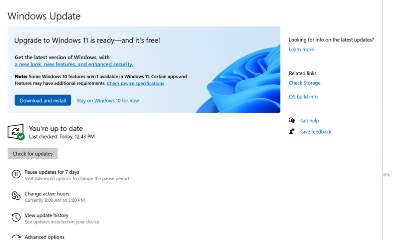 If Windows 11 is available, then it will show in your upgrade section. You can simply click the Download and Install button to install the domain directly to your system.
What's in Windows 11
Windows 11 features a streamlined new design, with pastel colors, rounded corners, a new startup sound and overall a more Mac-like look. The Windows Start menu has moved from the bottom left of the screen to the middle, with app icons arranged in the center next to it. You'll find lots of new desktop tools, like widgets that can give you at-a-glance information, and easier virtual desktop creation. And Android apps will be integrated into Windows and installable from the Microsoft Store.
What are the system requirements for Windows 11?
Here are the requirements for Windows 11 that your PC/Laptop should have.
| | |
| --- | --- |
| Processor | 1 gigahertz (GHz) or faster with 2 or more cores on a compatible 64-bit processor or System on a Chip (SoC) |
| RAM | 4 GB |
| Storage | 64 GB or More |
| System firmware | UEFI, Secure Boot capable |
| TPM | TPM version 2.0 |
| Graphics card | DirectX 12 or later with WDDM 2.0 driver |
| Display | HD display that is greater than 9" diagonally, 8 bits per color channel |
| Internet | Microsoft account and internet connectivity |
Create Windows 11 Installation Media
If you want to perform a reinstall or clean install of Windows 11 on a new or used PC, use this option to download the media creation tool to make a bootable USB or DVD. Download Nows
Windows 11 supported Intel processors
Only 8th generation processors are supported for Windows 11. This is been specified by the PC manufacturers for improved security and performance.
Windows 11 supported Intel processors
If you have a computer with unsupported hardware, you may still be able to upgrade to Windows 11.