Share
Windows 10 printer sharing error 0x0000011b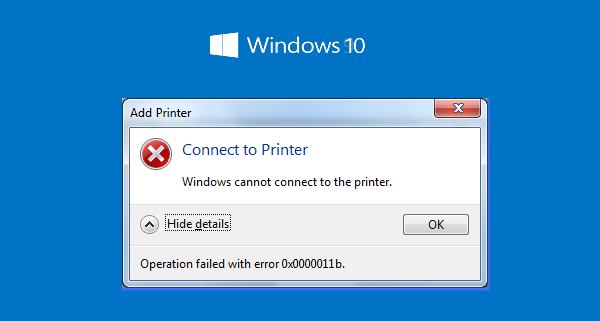 Windows 10 printer sharing problem
Do you encounter shared printer problems after installing an update on Windows 10? Recently, several users have reported getting error code 0x0000011b after they received the 14 September cumulative update.
Windows cannot connect to the printer
Fix Printer Error 0x0000011b KB5005565 in Windows 10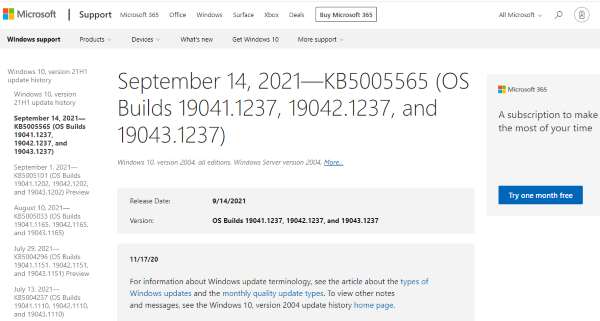 September 14, 2021—KB5005565 (OS Builds 19041.1237, 19042.1237, and 19043.1237)
Release Date: 9/14/2021
Version: OS Builds 19041.1237, 19042.1237, and 19043.1237
Windows 10 2004. 20H2 and 21H1


Here is how to fix Printer Error 0x0000011b in Windows 10
Step 1:- Click control panel
Step 2:- Click program and Features
Step 3:- Click View installed updates from the left pane.
Step 4:- Installed Updates Window will prompt up from Control panel.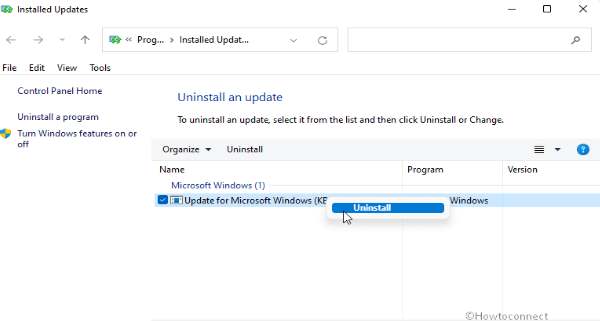 Step 5:- Right click on KB5005565 and select "Uninstall". or any updates after Sep 14 comes under "Security Update" you can uninstall.
Step 6:- Restart Windows
Optional settings
How To Skip Windows Updates
open up the Run (Windows Key + R) and type in 'services.msc'.
In the Services Menu, find Windows Update and right-click it. Open the Properties window and under the General Tab, there's a Startup Type section. Here, we change this to disabled.
Be sure to change this back once the issue has been resolved, or you won't get any future updates and could remain vulnerable!
Disable the CVE-2021-1678 mitigation
FIX IT NOW!
In the Windows search box, type regedit, and select Registry Editor
Navigate to the HKEY_LOCAL_MACHINE\\System\\CurrentControlSet\\Control\\Print key
Create a new DWORD-32 bit value named RpcAuthnLevelPrivacyEnabled, and set it to 0
Once you disable this mitigation, you will no longer be protected from the vulnerability, but it will hopefully allow you to print again.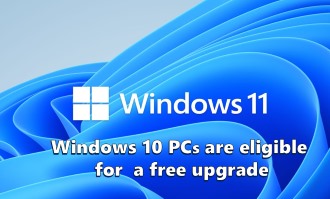 Free Upgrade WINDOWS 10 TO WINDOWS11